Attending
The conference venue will be at the Odense Campus of the University of Southern Denmark, at the DIAS lecture room.
Directions * Buses 41, 44 and 72 run to the University. Exit the bus at the last stop and walk along the parking lot in the direction of the building with circles on its facade. Just before reaching that building there is a path to the right, between a smaller building and a bicycle parking lot. Follow that path, and turn left after the smaller building. There is an overpass, and right afterwards a stairs to the right leading to entrance L. The DIAS lecture room is after the entrance to the right. (See map below.)
If you get lost, just enter any University building: they are all connected, and there are maps on most main doors.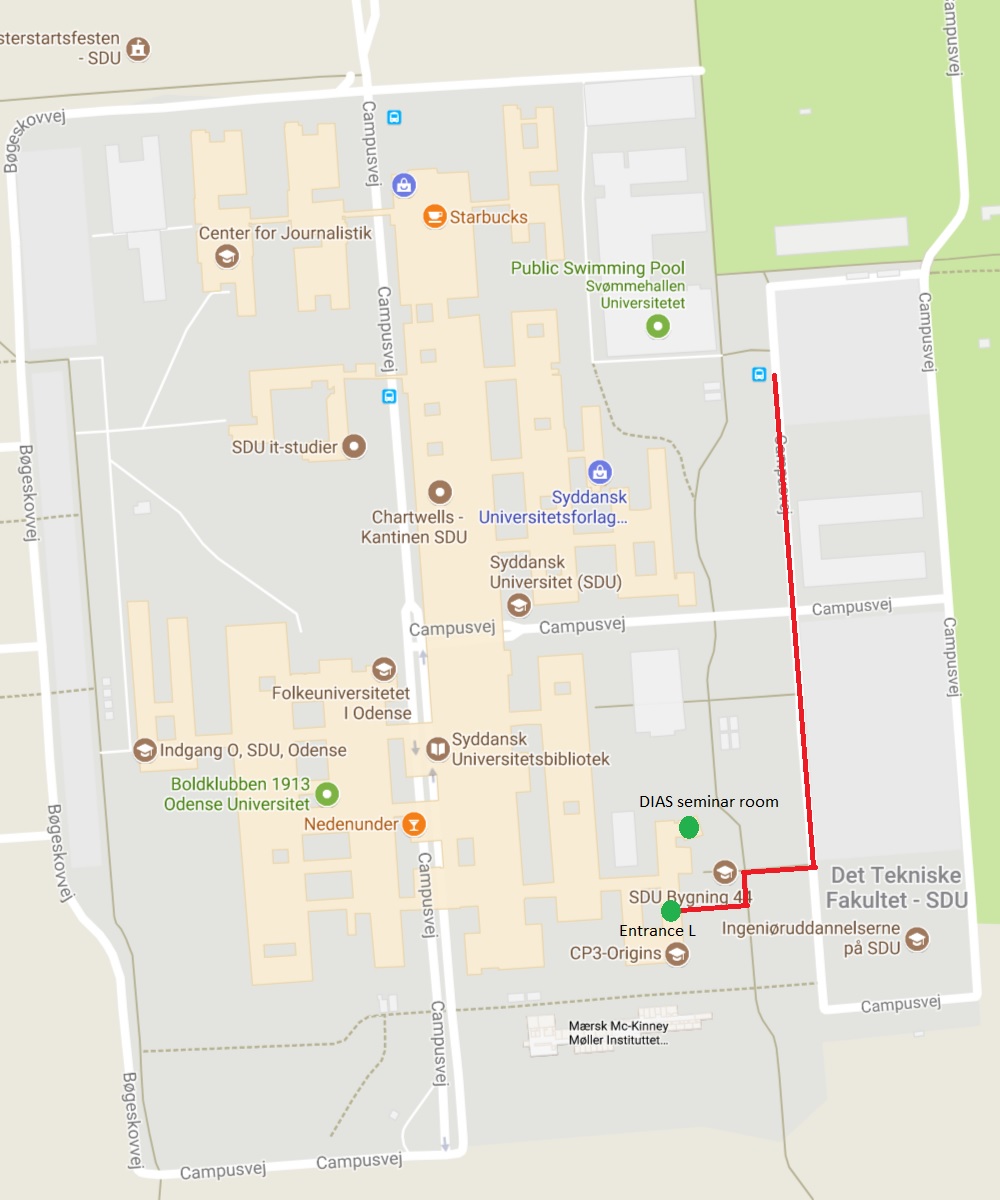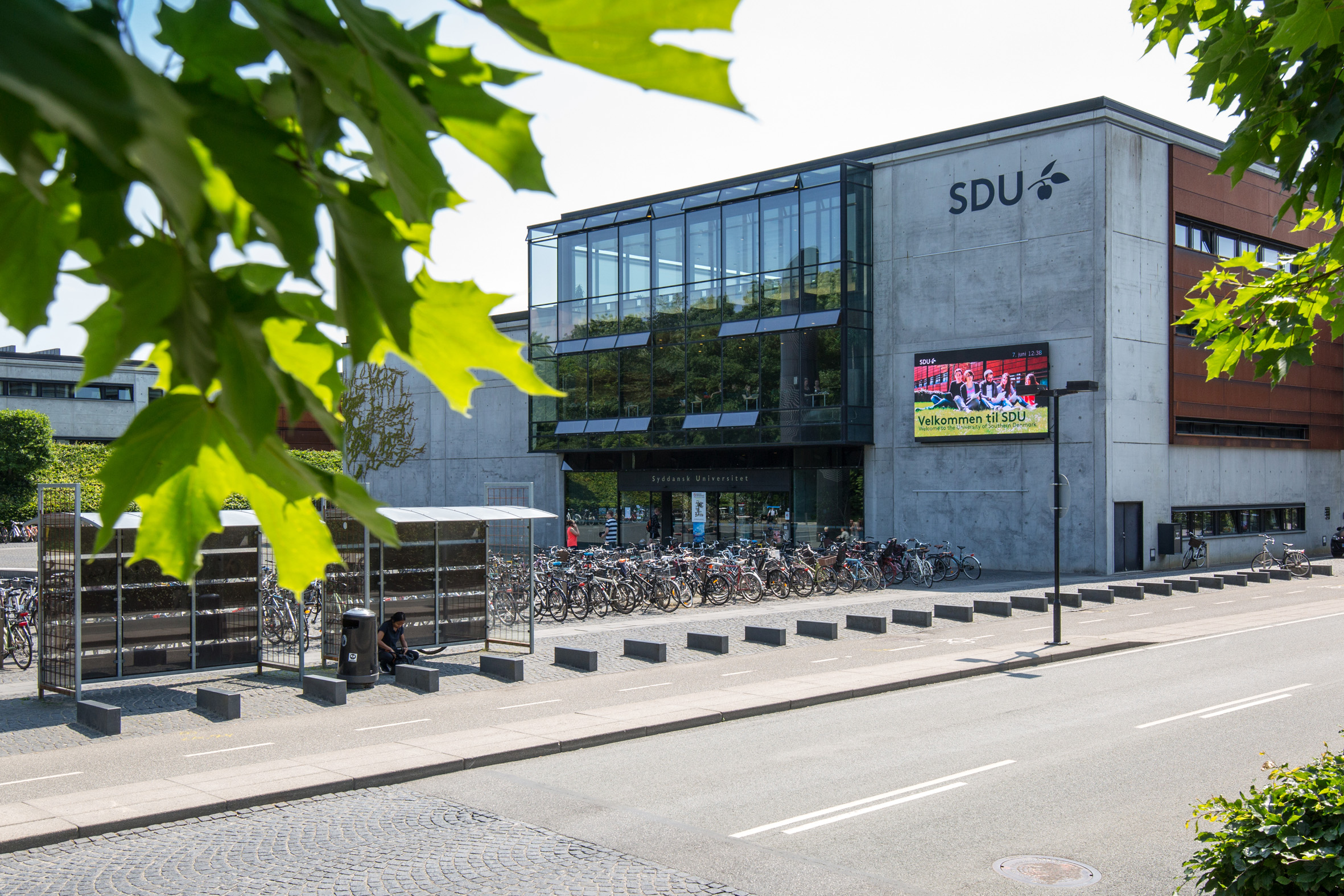 Address
SDU in Odense
Campusvej 55
DK-5230 Odense M
Microservices 2017 does not hold a block at a particular hotel. To help you plan your trips, here are a few accommodation possibilities in the city centre. There is a direct bus from the centre to the University (the venue of the conference) running every 15 minutes. The ride takes about 25 minutes.
| Hotel | Rooms from |
| --- | --- |
| Radisson Blu H.C. Andersen Hotel | 120€ |
| Hotel Plaza | 120€ |
| First Hotel Grand | 130€ |
| City Hotel Odense | 100€ |
You will often get better rates on Booking, Expedia or similar sites, especially by booking flight and accommodation together rather than separately.
ConferenceShare service
Looking to cut costs? Connect with other Microservices 2017 attendees to split conference costs. Sign up at conferenceshare.co to find Microservices 2017 attendees with whom you can share hotel room, taxi, or car rental.
Permanent residents of the countries of the Schengen area are exempt from a visa to visit Denmark. Other countries, such as United States of America or Canada, have bilateral agreements allowing their citizens to visit Denmark without visas. Other visitors may require a short-stay visa. For more information, visit the Ministry of Foreign Affairs of Denmark website or check with a local Danish consulate about visa requirements for your country of residence and/or nationality.